You may have owned a fitness and food tracker at least once in your life. And if you were consistent with journaling daily you likely would have progressed with your fitness and weight loss goals.
I'm sure you knew from experience that Lululemon and Seamless can't touch the advantages of having a fitness and food journal in comparison?
Having an entire wardrobe of Lululemon may not have motivated you to get in shape, focus on your health, and lose weight.
And having an account with Seamless I'm sure would have the very opposite effect.
But based on my experience as a certified personal trainer and weight loss coach, working with plus size women, my clients who were religious in tracking their food and fitness were able to adhere to their plan better so they were able to meet their goals.
So, what should a fitness and food journal include?
Fitness journals are also referred to as diet journals, exercise journals, workout logs, fitness logs, nutrition journals, food diaries, diet diaries and exercise logs.
They can be printed or in digital form.
A fitness and food tracker journal is a record or notes of all the food you eat, plus all the exercise you do, with the aim of improving your health, fitness, and sometimes achieving either weight loss or weight gain, depending on the goal.
A typical fitness and food tracker journal (hereafter called "journal") will include each meal day's food, exercises that you did in your day's workout, daily water tracker and weight and/or dress size and also circumference measurements as progress trackers, goal setting and reward system, also emotional and/or mood reflection.
Is Keeping a Fitness and Food Journal Good?
Harvard Business School did a study on the power of writing down goals. The study followed thousands of graduates to see how their lives turned out.
One thing they discovered was that the students who had taken the time to write down goals were more likely to achieve them than the students who hadn't.
But here's where it gets really interesting. The students who had written down their goals were earning 10 times as much as the others. Ten times!
The same principle applies to weight loss and health. Studies have shown that people who keep a food journal lose twice as much weight as those who don't.
So if you want to get results in your life, start writing things down.
When the researchers asked these students about the impact of writing down their goals versus not writing them down, those who wrote their goals were 42 percent more likely to have achieved them than those who did not.
The researchers also made a point to distinguish between people who had goals, but kept them only in their minds (only 30 percent of whom had achieved their goals), versus those who wrote down their goals (more than 50 percent of whom had achieved their goals).
This study reminds me of another interesting finding: Research conducted by Ralph Metzner and colleagues at Harvard University found that individuals who kept food journals six days per week lost twice as much weight as those who kept food journals one day a week or less.
A fitness and food diary is a way to keep track of:
How you feel right before you've decided to eat
How hungry you are when you've decided to eat
What you're drinking and how much
What exercises you're doing for your workout
All of this data that you consistently record will help you with:
Establishing behaviors that you want to keep to create a new, healthy lifestyle
Being aware of what and how much you've consumed and exercise or lack thereof, so you can consciously change them to achieve your fitness and weight loss goals.
Troubleshooting – There may be times where you will plateau. Going back to your diary and seeing what you may have done that promoted getting "stuck".
Discovering how your body reacts to certain food you eat which may cause stomach problems or other symptoms, like headaches or fatigue.
Understanding yourself and how stress or certain moods, thoughts, and feelings trigger certain behaviors.
Staying focused, consistent, and motivated on your fitness and weight loss journey because it provides accountability.
Tracking what works and what doesn't work so you can create a pattern of behaviors of what does work and over time your habits will create a new, healthy lifestyle.
Why should you track your workouts and food?
Most people who lose weight find that it creeps back on over time. A way to counteract this is to track your food and activity levels and frequency – either with pen and paper, or digitally.
Keeping a fitness and food tracker journal helps you eat better quality food, eat less and move more with more intensity, if needed.
Having one makes you more aware of what you're actually eating and what you're actually doing.
Many of us eat more than we think we do when we don't track our food intake.
Tracking your food forces you to be honest about what and how much you're eating, and helps reduce the risk of mindless munching.
You probably already know that keeping a food diary is a great way to stay on track with your healthy eating plan. But if you're like many people, you might need a little extra motivation to keep up the practice day after day.
The reality is, there are so many benefits to keeping track of what you eat. For starters, it can be really eye-opening to see exactly how much you're eating each day. As one study found, people who kept food journals lost twice as much weight as those who didn't—probably because they were more mindful of their food choices.
So for example Megan is tracking in her fitness and daily food journal, she's recording her daily caloric intake and walking 8000 steps a day.
She's doing this for the first couple of weeks, but she hasn't lost any weight yet. She's not feeling that good either. She's thinking, "Maybe I need to get on the keto diet or another kind of dieting. There are so many diets to choose from!"
No, that's not what she needs to do to get results.
Here's what Megan needs to do…
Megan looks in her journal and realizes that 8000 steps is her baseline. She's been doing 8000 steps for years and she's not doing any extra activity. She's also counting calories, but eating whatever she wants, which is mostly sugar and the unhealthy, junky carbs, so she's still way over her daily calorie allowance. Sugar and junky carbs cause chronic inflammation which wreaks havoc on the metabolism and appetite.
She must redirect and adjust her strategy.
So for the next couple of weeks she chooses better carbs, like sweet potatoes, fibrous green veggies, and fruit. She also adds in a minimum of 7 minutes extra activity in addition to her baseline of 8000 steps.
After a couple of weeks she starts losing weight and seeing some results.
If you've ever tried keeping a fitness and food tracker journal in the past and stopped, try these tips from experts to help you nail the habit once and for all.
1. Keep it simple
Note what you eat in a notebook or on a computer, smartphone, or tablet or a fitness and daily food journal. Write down the time and place of your meal, what you ate and drank, and how much of each. A quick snapshot of your plate is helpful too. If you eat at a restaurant, you can write down the name of the restaurant or even take pictures.
Write down what you did for your workout that day. How long? What did you do? How do you feel afterward?
2. Ask for help
If you need help with designing and planning out your workouts, then get some professional help. Hire a certified personal trainer who can also give you some healthy eating guidance. At home ask your partner to help you cook healthier meals. Ask for support.
3. Make it easy to remember
Keep your notebook or device where you can easily reach it: in your kitchen, dining room table, next to your bedside table, in your purse or pocket. You can also set reminders on your smartphone or computer to prompt yourself to remember what you ate throughout the day. Schedule in your workouts ahead of time. You'll more likely commit to it if it's in your calendar.
4. Do not be afraid to be honest
Be honest about what and how much you eat. This practice will be useful for reviewing which foods are likely causing problems with blood glucose control and which foods are helping to keep blood glucose levels in target range. Also with your fitness workouts. You didn't do 3 sets? You cut your cardio workout short? Ask yourself, "Why?"
5. Be consistent
Enter food information right after you've consumed food so that the details are not forgotten, same with your workouts. After completing your workout, grab your journal and start writing it down. If you don't have it available to you, then grab a piece of paper or your phone and jot down a message to yourself with workout and food log details and when you get home you can transfer the info into your journal.
What's in a fitness and food tracker journal?
I'm going to show you what's in a fitness and food tracker journal that I created specifically for curvy girls and at the end of the post you can grab it for FREE!
The cover of the 90-Day Curvy Goddess Fit and Food Journal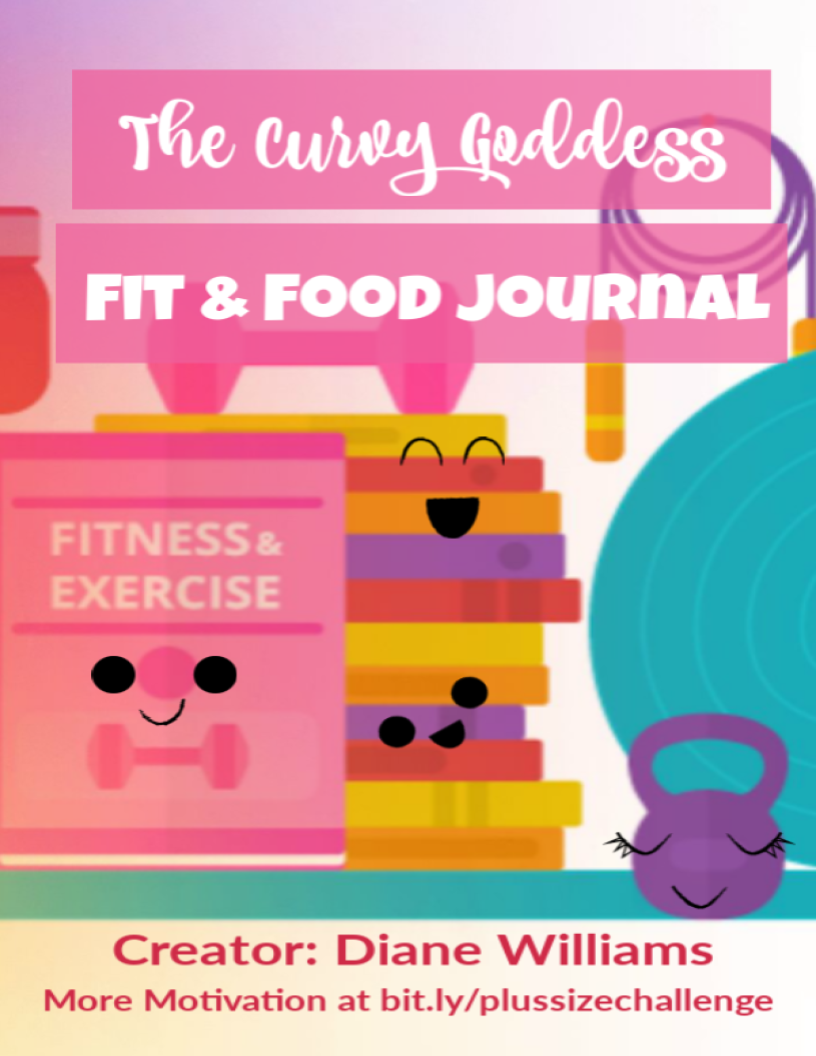 The 90-Day Countdown Calendar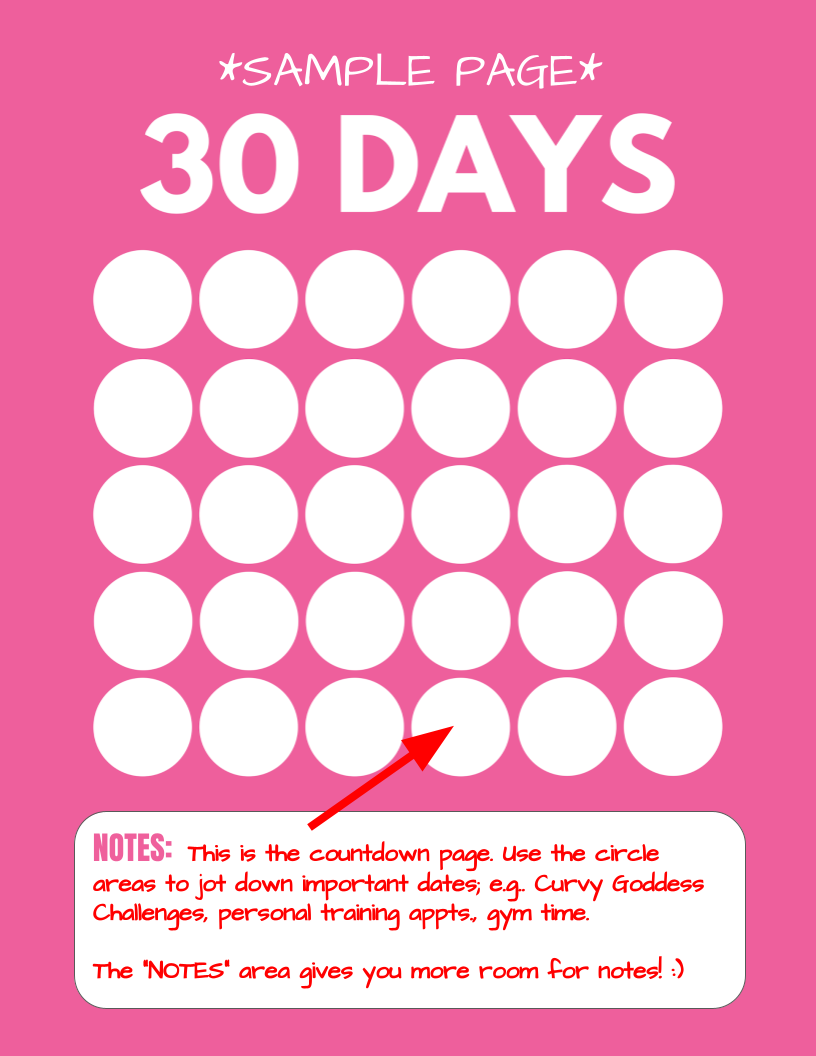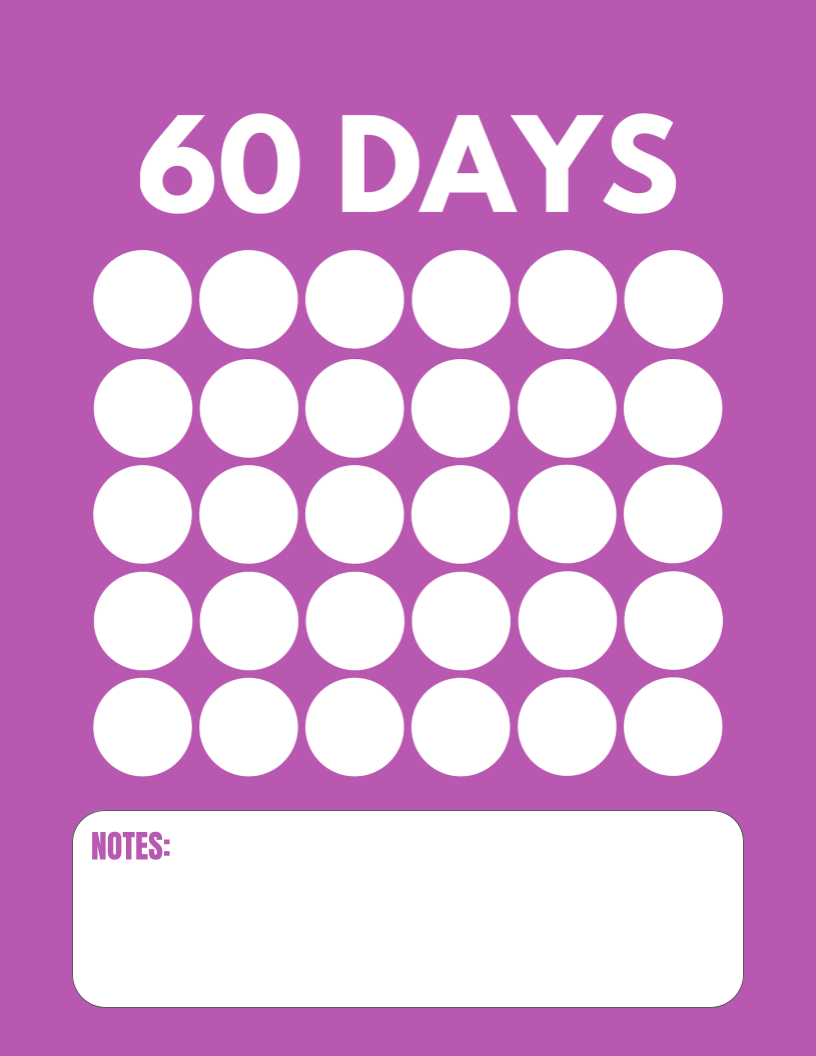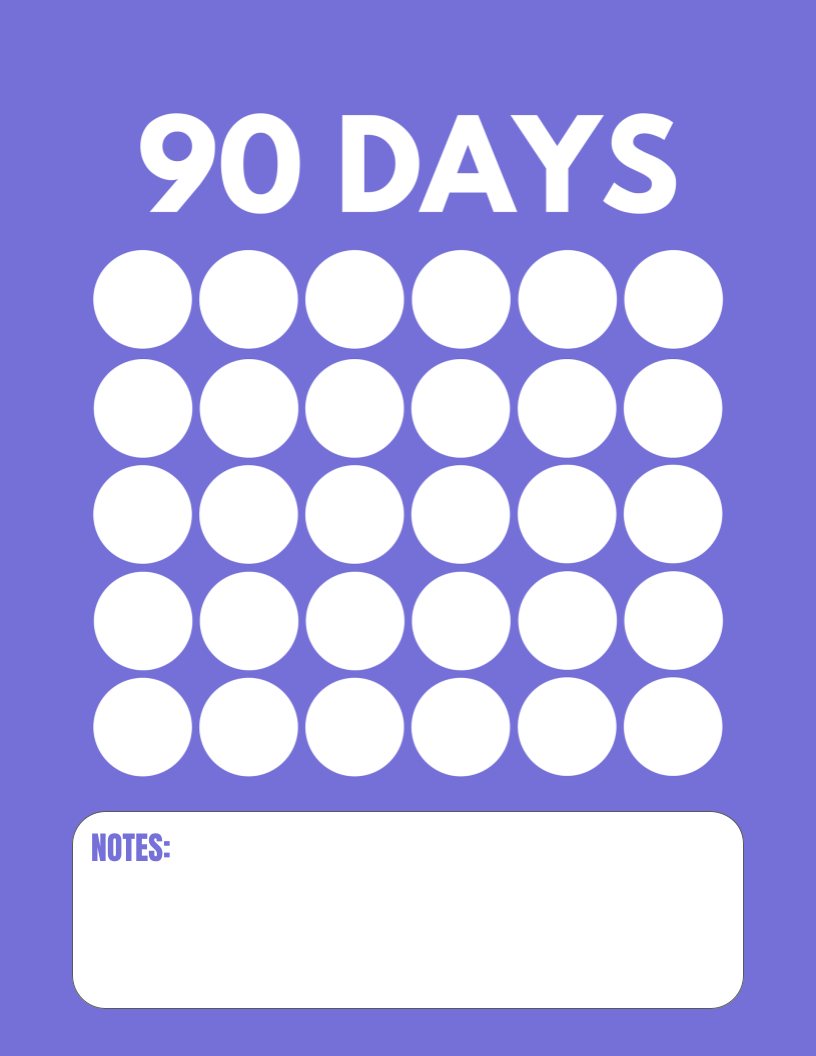 Every page in this fitness and food tracker journal is fillable, so it isn't necessary to print the pages out. You can fill it out from your laptop or iPad. (Just make sure to save your content before you close out.)
The Clear Vision and Goal-Setting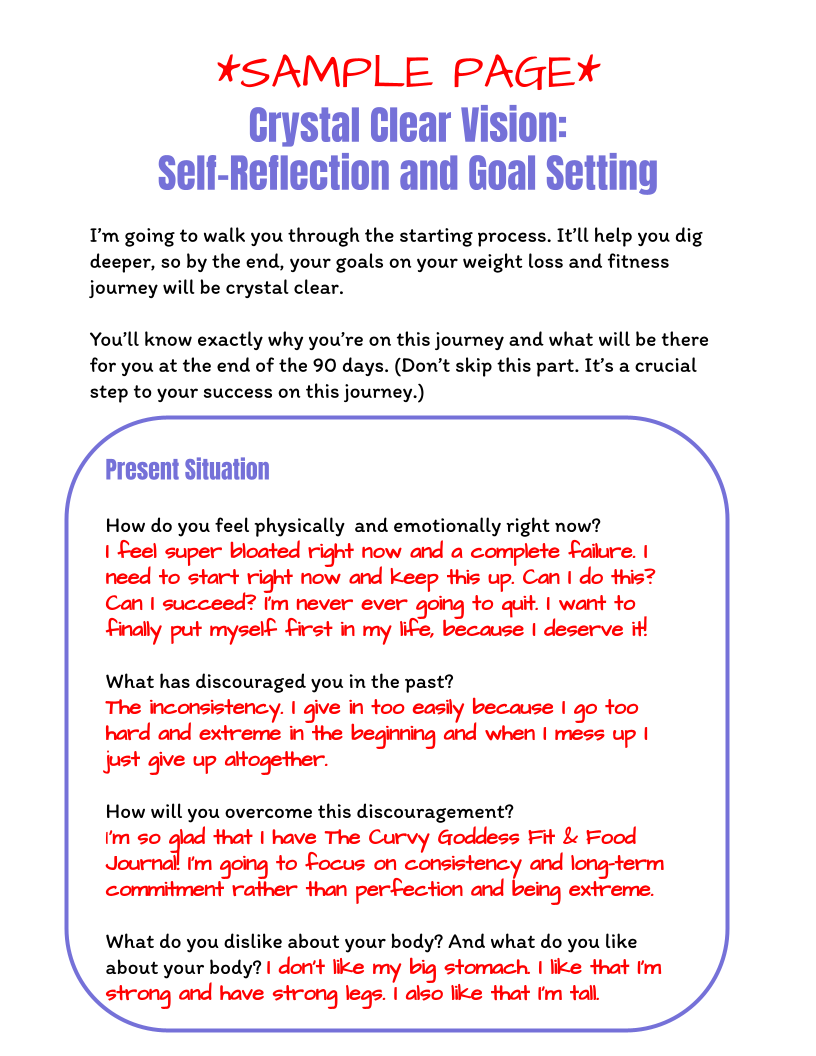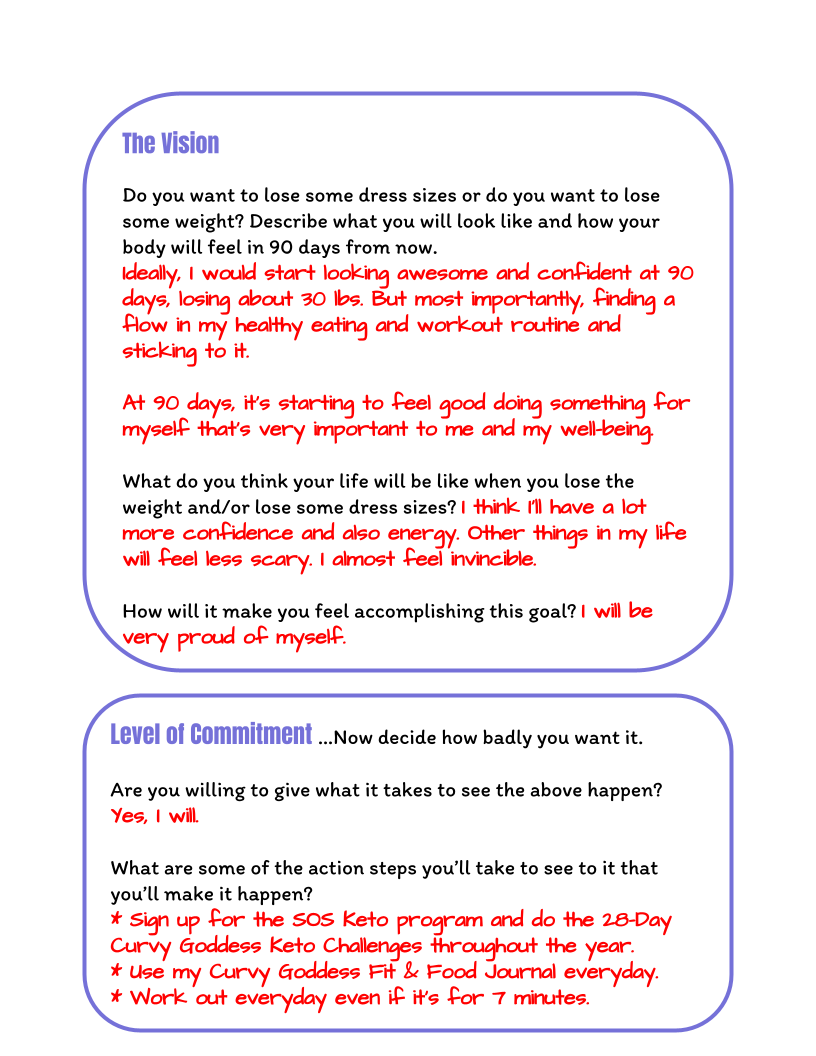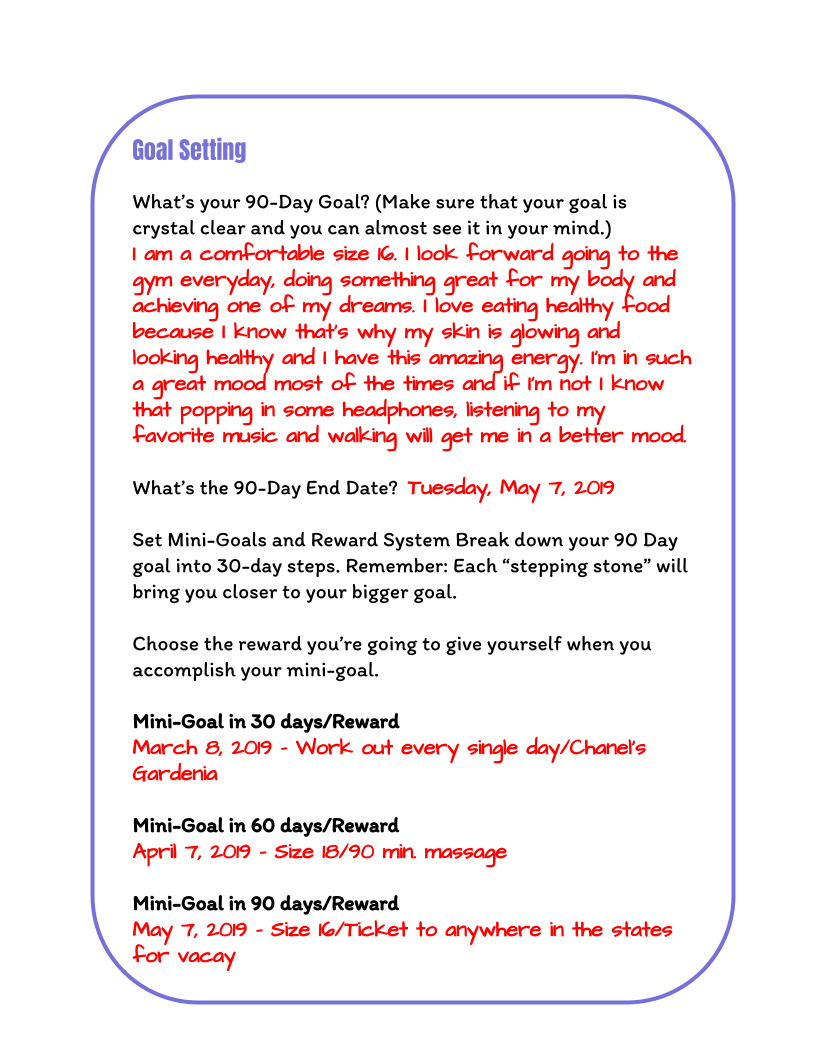 The Clear Vision and Goal-Setting section of the journal helps create a clear vision of your goals. You get to discover your WHY. You also create rewards while you progress on your journey.
The Start of the Week Journal Pages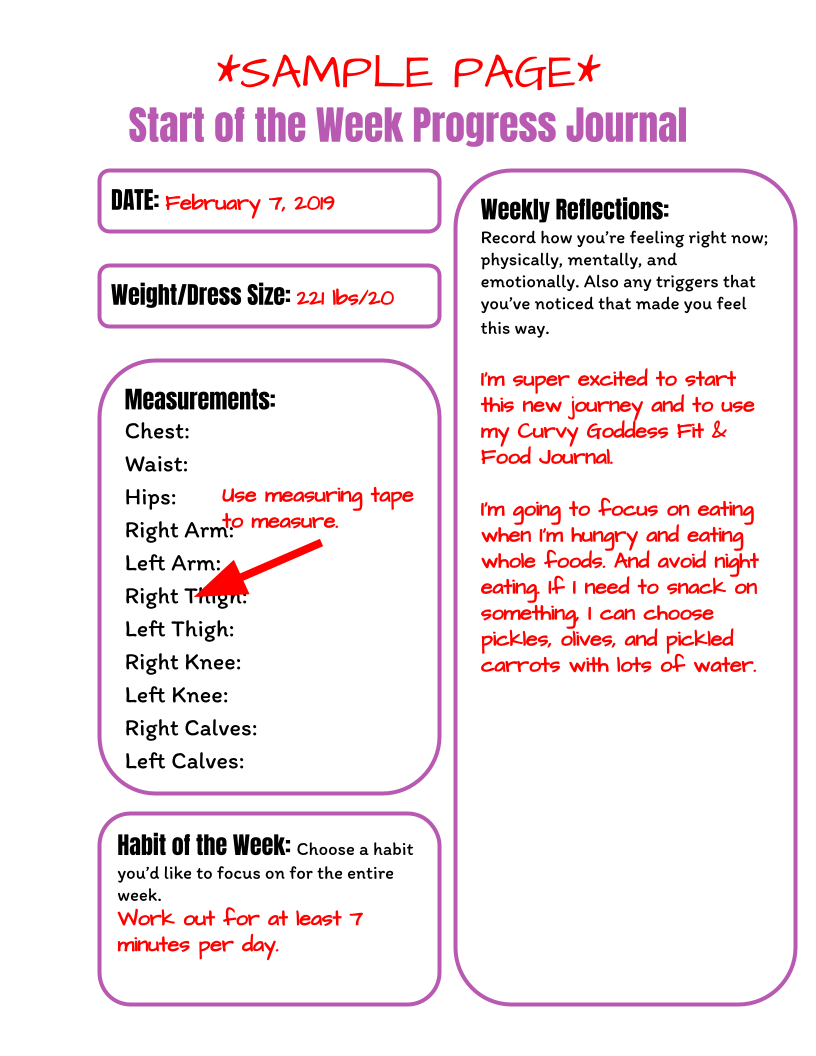 The Start of the Week Progress page helps as a beginner marker and gives you a point of reference. You can look back and see where you started. The page includes: Date, Weight/Dress Size, Circumference Measurements, Habits of the Week, Weekly Reflections. These are great markers to keep track of your progress.
The Fit & Food Tracker Page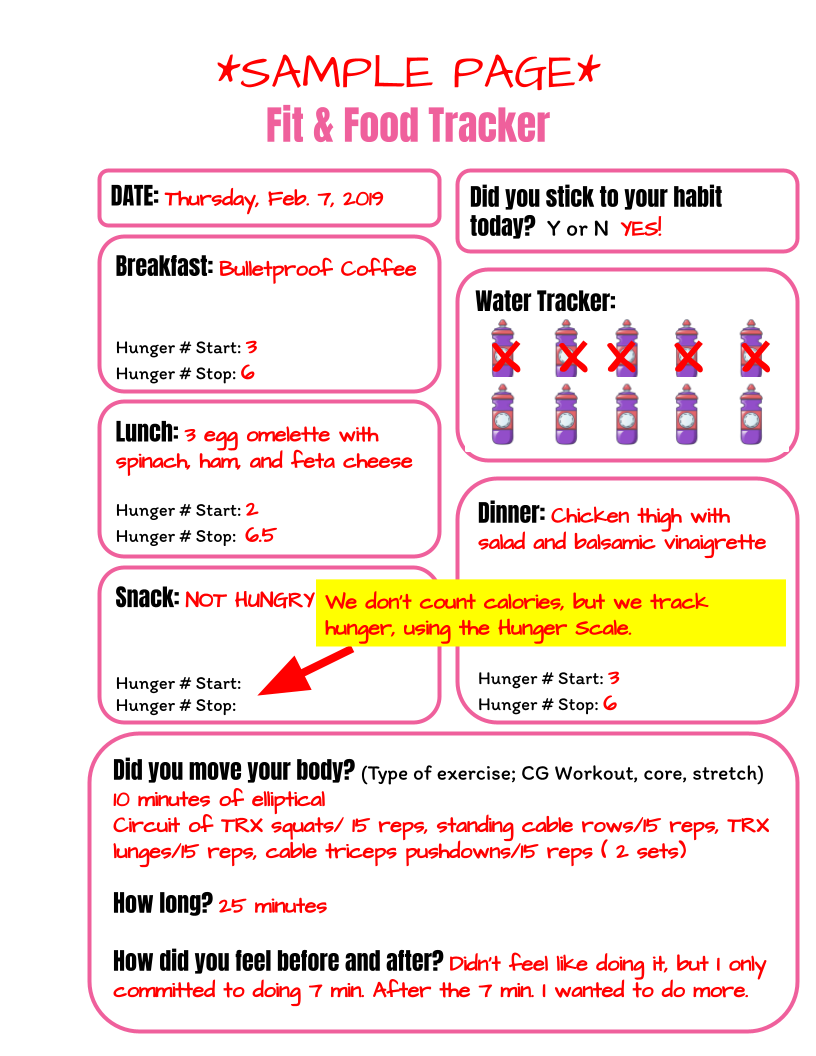 The Fit & Food Tracker is a fitness and food log where you track your fitness and eating habits, what you've eaten and how much you've eaten. There's a breakfast, lunch, and dinner meal section and also space for snacks. You can also record your hunger levels, how much water you drink daily, your workout and for how long, how you felt before and after your workout, and if you stuck to your habit commitment for the day.
The Week Ending Progress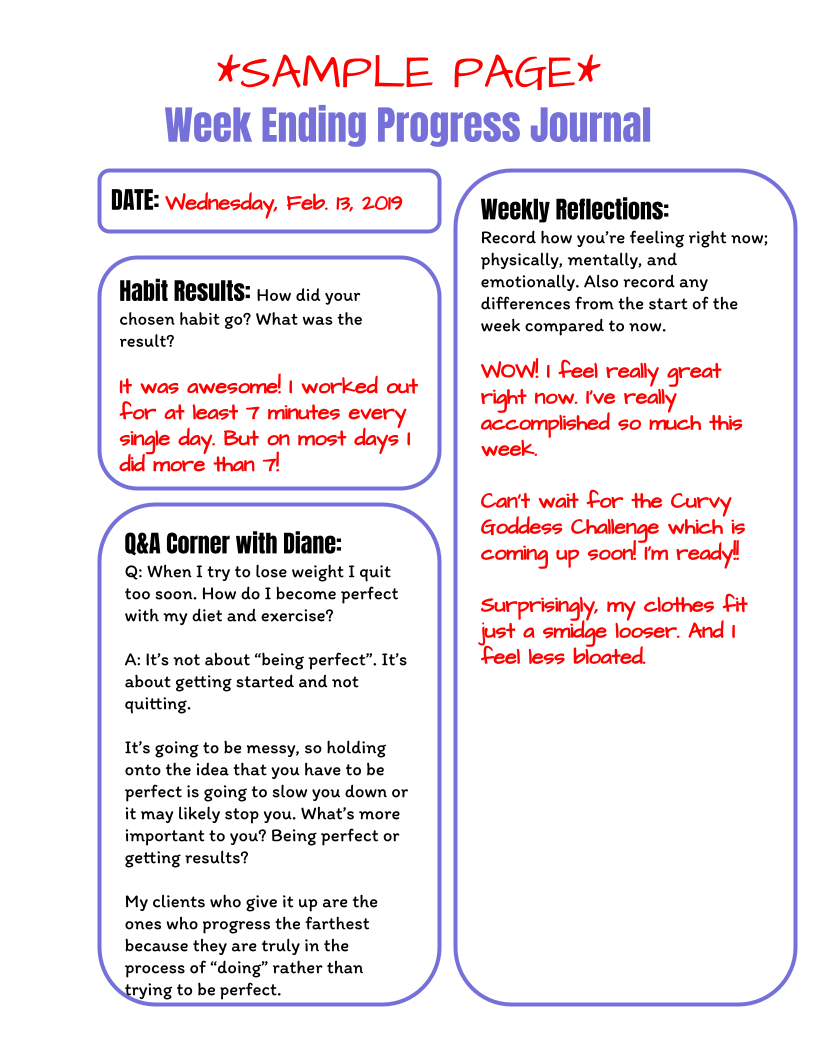 In the Week Ending Progress page it's the wrap-up page for the week. What's included is the date, your habit results, the weekly reflections, and a bonus of Q & A with Diane which are the most popular questions I get from plus size women and I answer them. Another bonus in the journal are Before and After of clients and how they lose weight to get to their ideal weight.
Motivational Quotes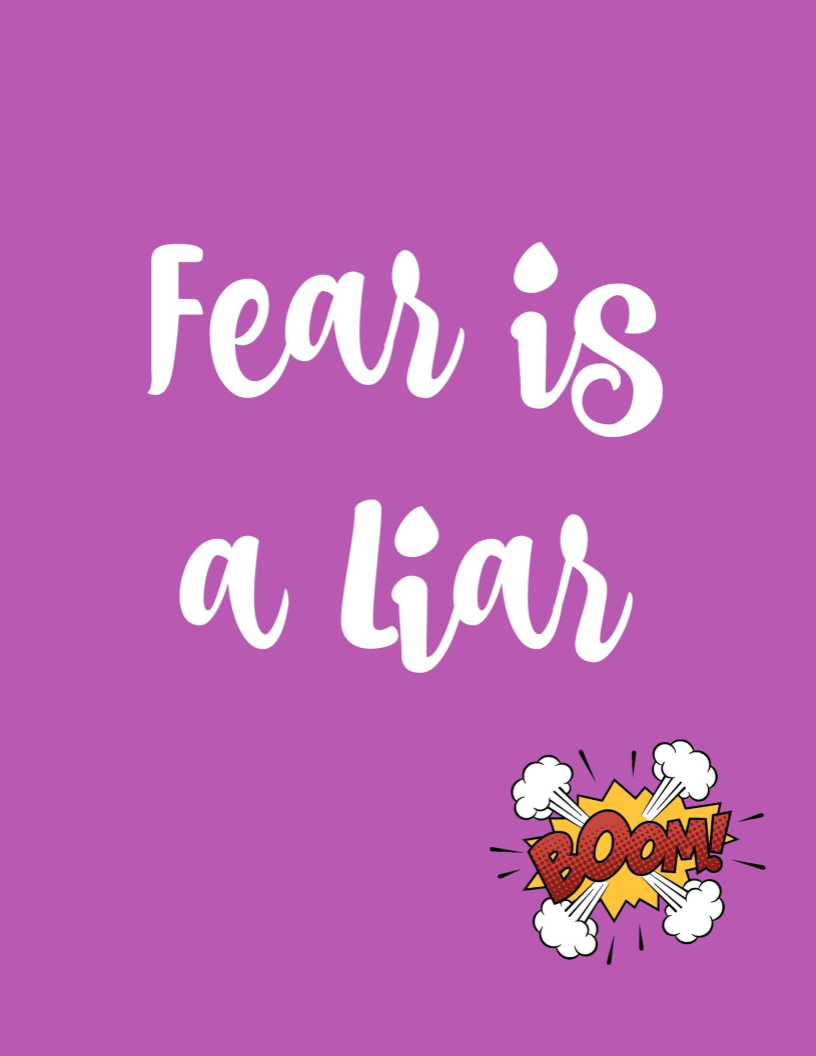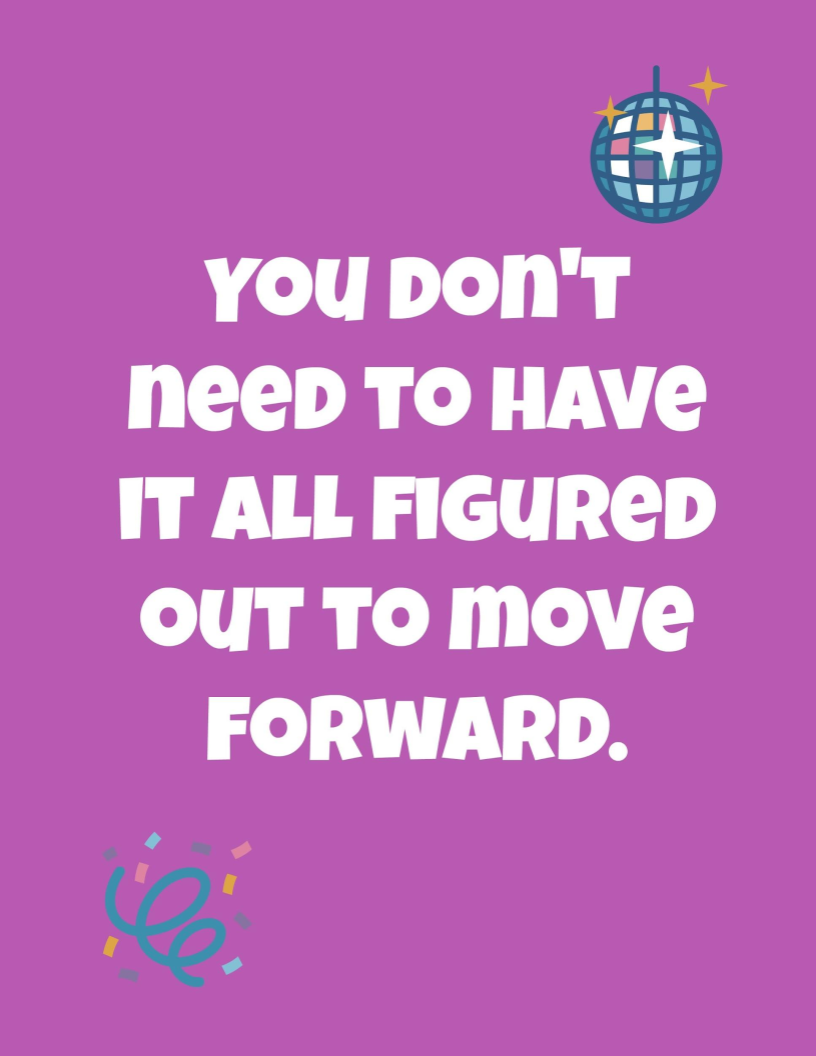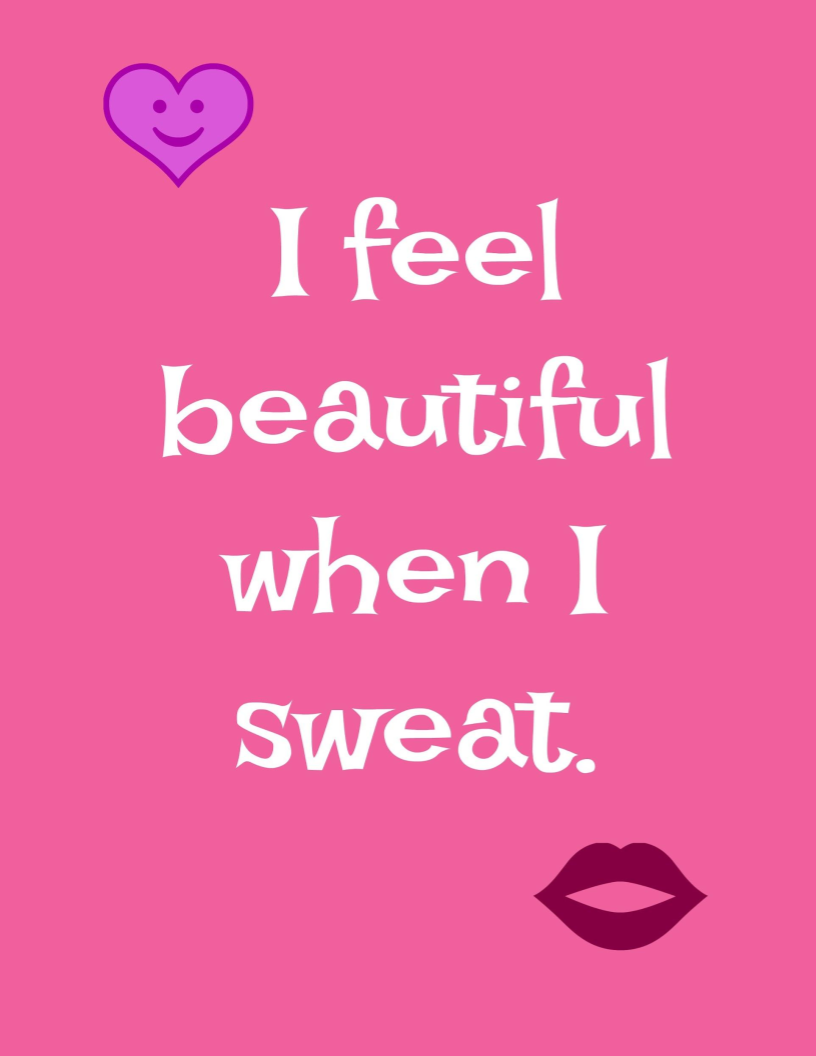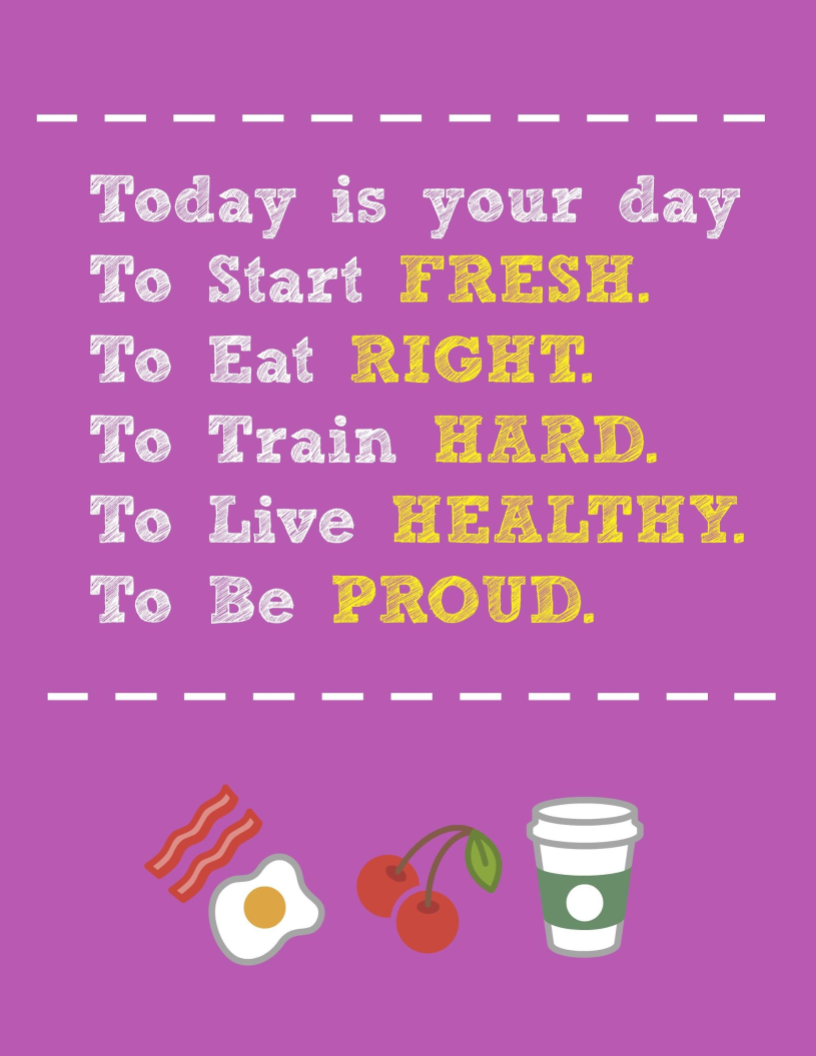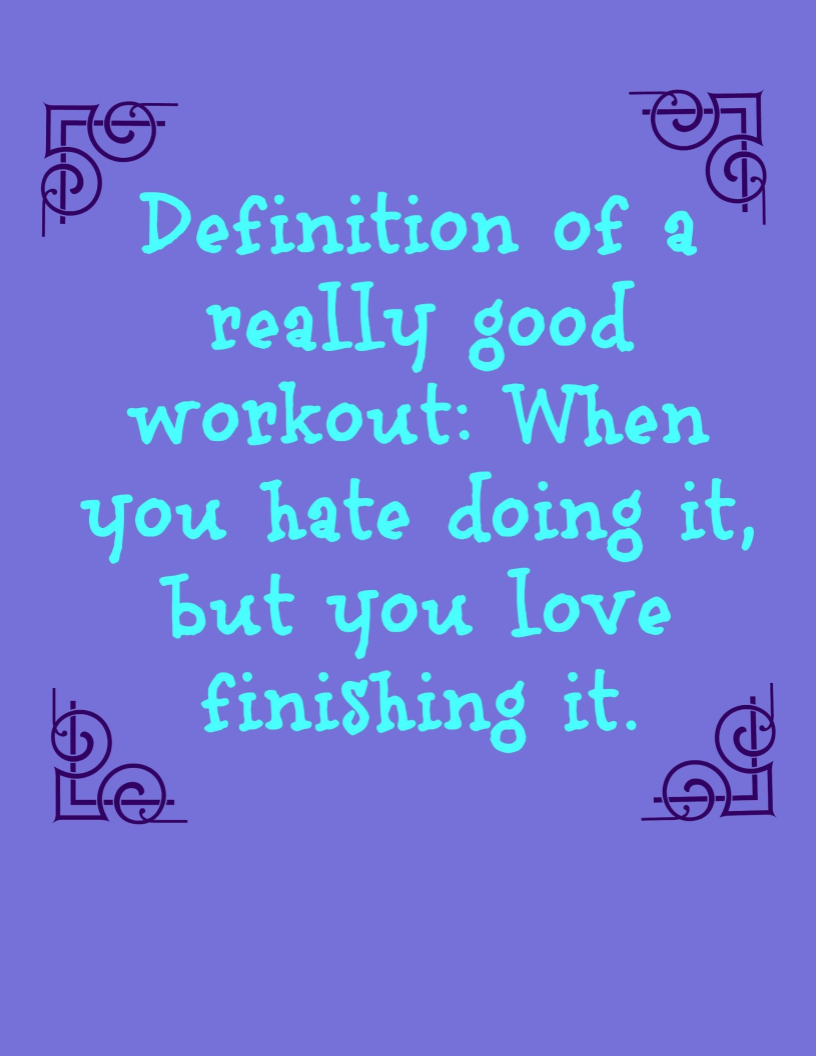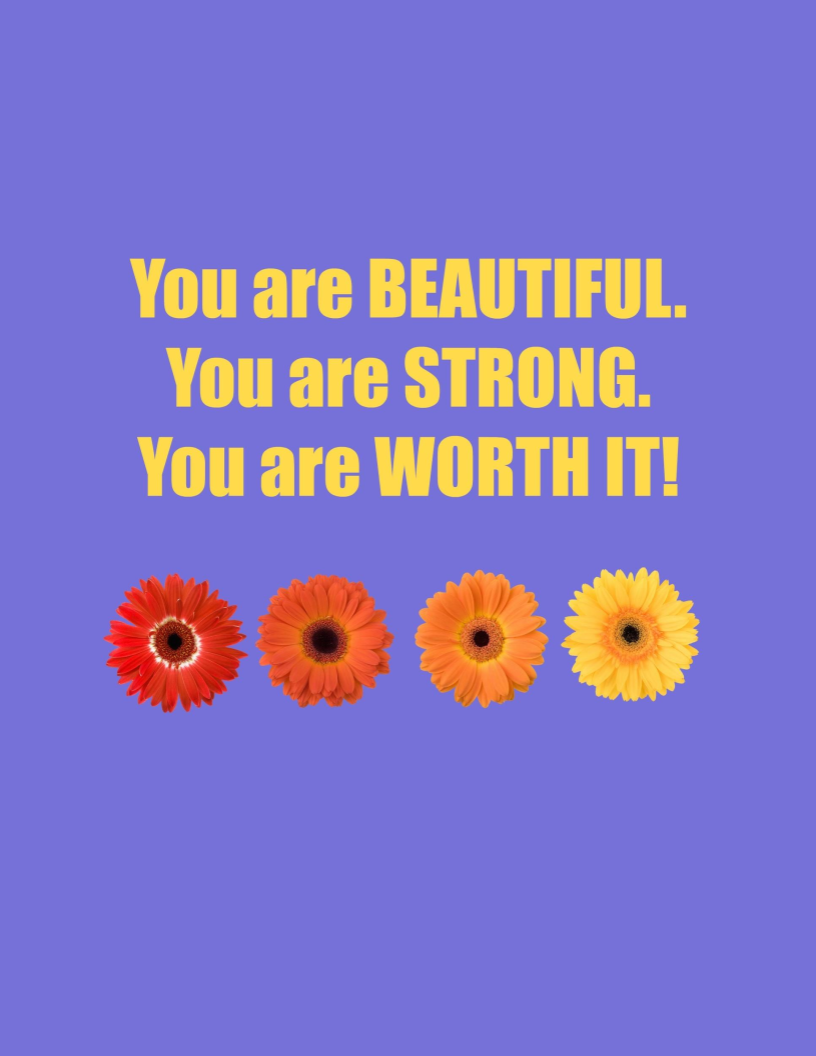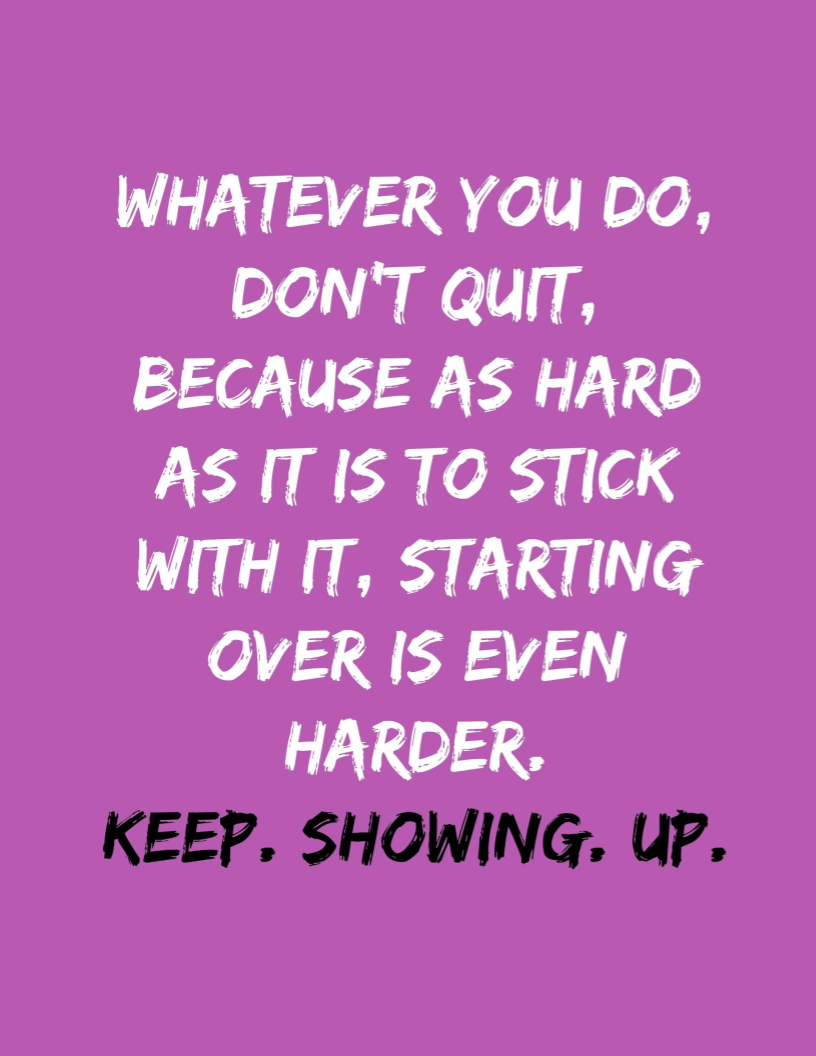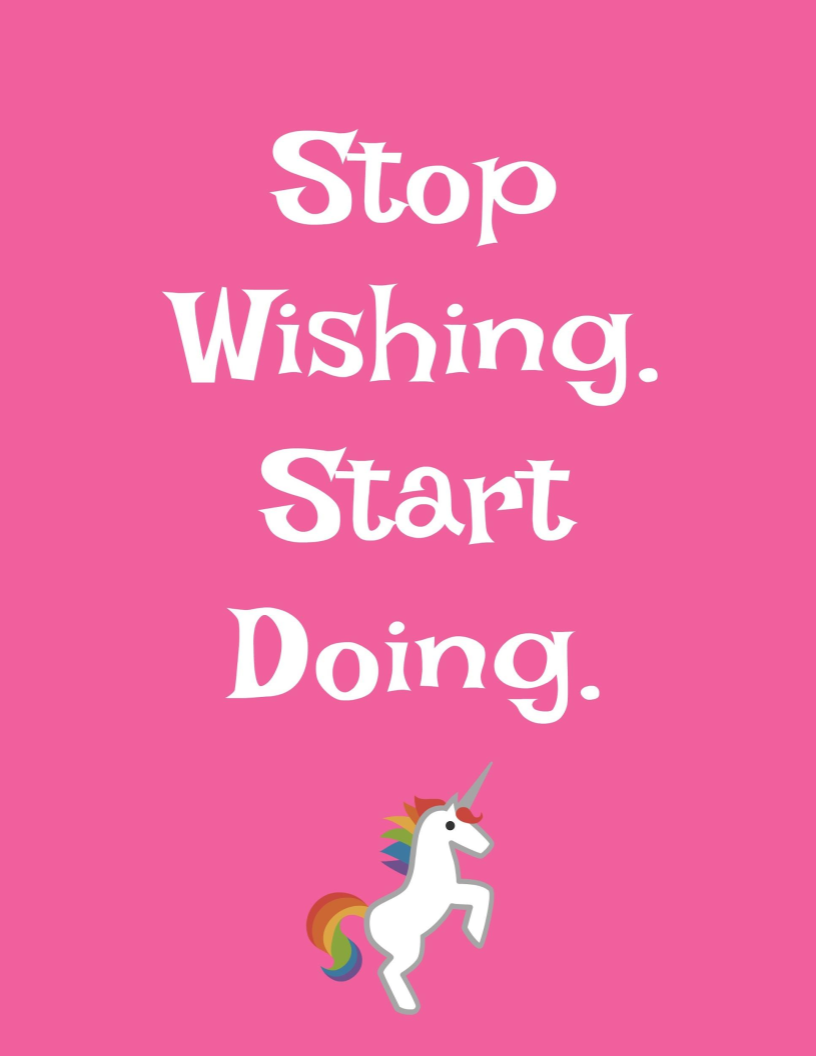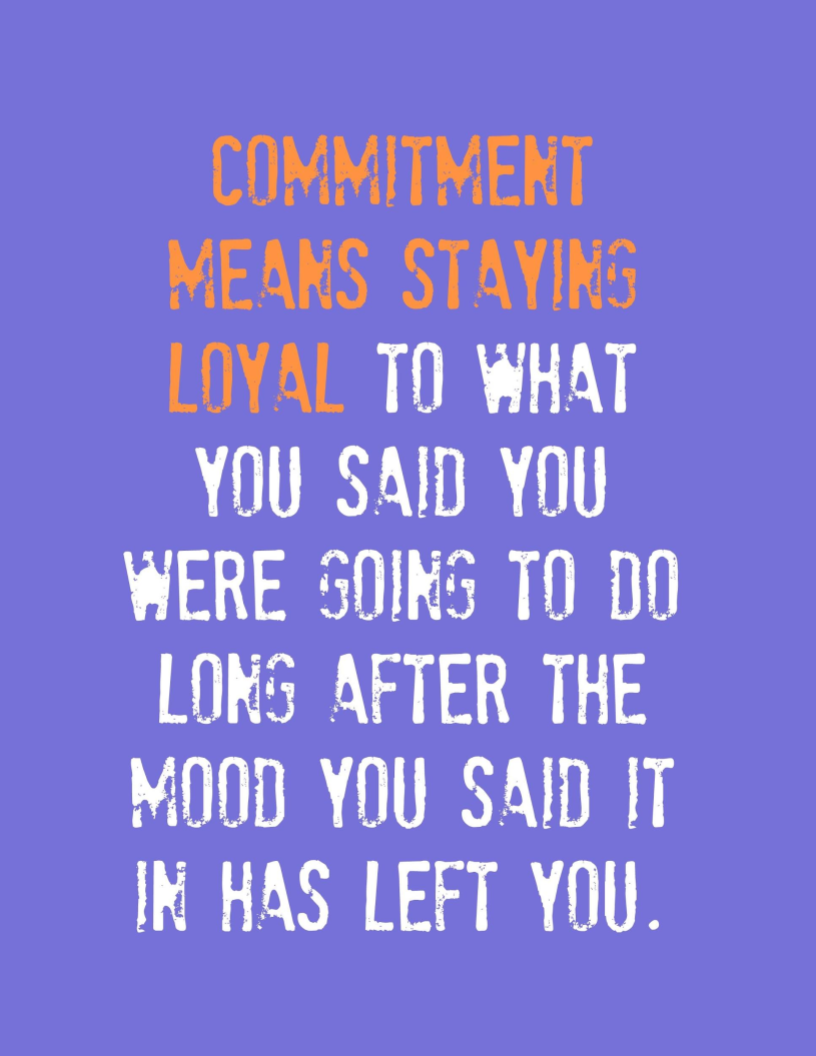 Motivational Quotes – Pretty pages with motivational quotes that hopefully will remind you to keep on going! You're important.
In conclusion
A fitness and food diary may be a powerful tool in helping you record what you've consumed on your chosen healthy eating program or diet while tracking your fitness routines which will support your fitness, weight loss, and health goals.
There are so many journals to choose from. They can be as simple as writing into a journal with blank paper pages or downloading a fitness and food journal app onto your phone.
The 90-Day Curvy Goddess Fit and Food Journal is basically an all-in-one FREE printable food journal combined with a fitness journal that you can download onto your laptop or iPad. You can use it without having to print out the pages since it's fillable!